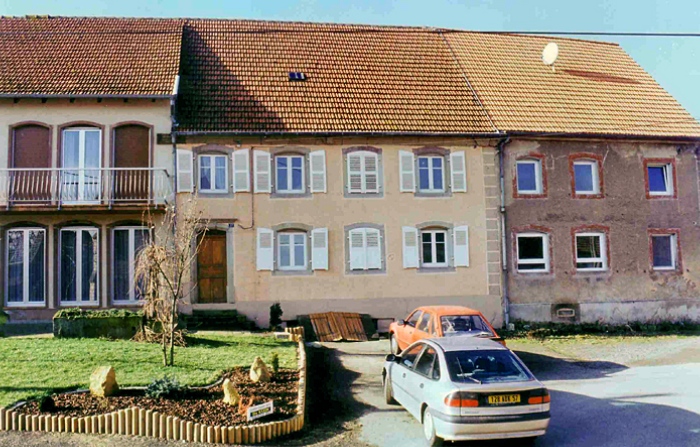 This was the home of Jacob Reichheld and his wife Anna Margaretha Philipps. It was built in 1792 by Jacob Reichheld.
Jacob and Margaretha were the great grandparents of Salome Stoeckel nee Reichheld. Jacob was born 11 Jan. 1762, and died 10 Aug. 1840. Margaretha was born 29 Feb. 1756 and died 21 May 1797.
Both were born, died and were buried in Zilling.
The home is currently owned by Samuel Will, a Reichheld descendant.